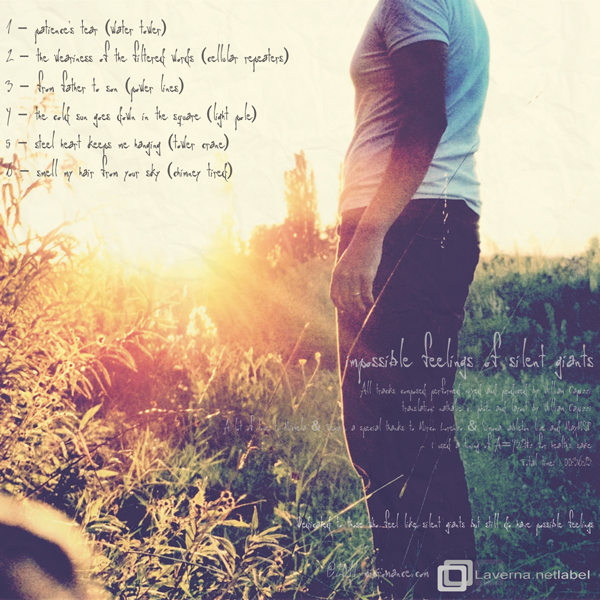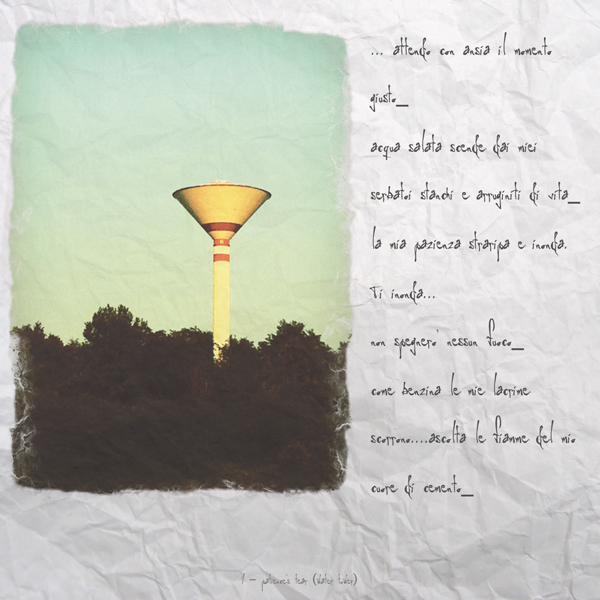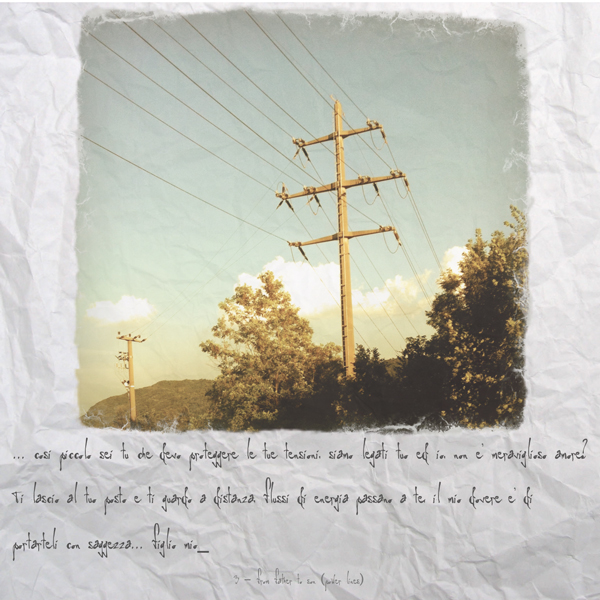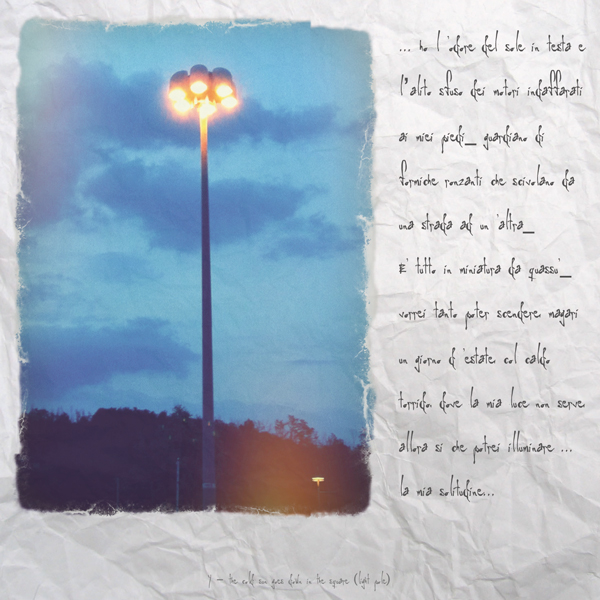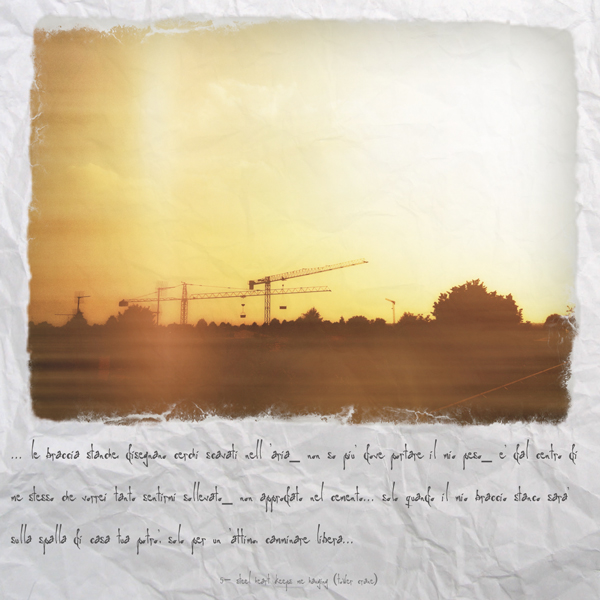 Impossible feelings of silent giants
is a methaphorical representation of human being.
The autobiographical texts describing the last three years of my life are also personal interpretations that can commonly be considered valid and truthful.
IF from one side the sound-picture approach implies a link with an "industrial" vision of the genre ambient/dark, from the other side it leads the listener to an intimate and exclusive involvement.
In fact the complete work scenery presented here embeds the resounding capacity of the listener:
a scenery that is open to the syllogism Man - Heart -Giant that nourishes itself with the same feelings and perceptions of the user.
Anyway is the experiencing of being the protagonist in the same space of frequencies that makes those ones who join in wanting to feel "Giant" in a higher or lower way .
All us, human slaves, are all Giants. But in which way? Are we just prisoners or poetical writers of our own human being?
The answer is left to the listener: it's up to him to discover it rather than read it or visualise it
And perhaps with some unexpected surprise....
William Capizzi
translated by
Simona Taffurelli and Giancarlo Citron